My Recovery Journey: Mary Ellen's Reflection, Part II
by Mary Ellen Copeland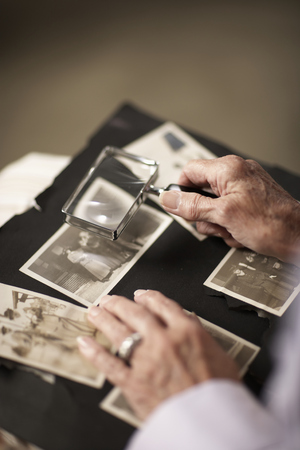 Last week we started a journey down memory lane, you might say. As we grow older, memories feel soft around the edges, like fading photographs filled with people you no longer remember.
This journey is different. It's filled with memories of people who remain vibrant and alive to me, even years after they cross my path. These are the people who have traveled with me on the road to recovery. They showed me the way when I felt lost. They taught me invaluable lessons I have tried to pass on.
by Tim Field

At this most difficult time when our nation is once again grieving, I would like to share with you this letter from my friend Tim Field, in response to my question, "What can we do?
Dear Mary Ellen,
I feel worse today than I have in a long time. Not depressed but sad and more and more angry. These are not normal times for me and my community. When I'm not doing well I sometimes force myself to follow my normal routine and this helps. When I'm clearheaded I change my priorities and routines to better fit what I need and what is needed for others. It's time for all people and agencies to examine their priorities in light of this tragedy. 
Don't feel helpless, do something to help!
There are seven things I've read about or thought of – at least one of which anyone can do no matter what condition they're in:
Ask for help if you want it. Don't be shy, stand up for yourself and get help in these times.
Donate blood.

On Sunday

, Red Cross Orlando was desperate for three blood types. The Orlando Red Cross director said if you are one of these types go and give blood wherever you are. The Red Cross always needs all blood types all the time everywhere.
Donate to LGBT organizations. I have donated online to Lambert House in Seattle which serves gay kids and to Equality Orlando. 
Read More . . .
---
Are you feeling desperate – overwhelmed, anxious, in physical and emotional pain, like you just can't go on? Find Help NOW?
---
The WRAP Info Center is the place to look for answers about WRAP. What is the Info Center? It is a collection of articles, forms, and information all arranged in a logical, searchable library. Visit the WRAP Info Center and find out more.